Adult Choirs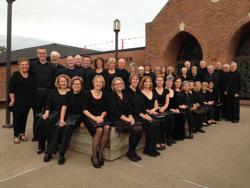 Trinity Choir
Carol Carver, Director
Wednesdays, 7-8:30 p.m.
Choir Room & Worship Center
One of our congregation's longest ongoing groups, the Trinity Choir, offers singers from high school age upward a means of participation in church life that deepens spirituality individually and then as a group in worship. Generally, the choir sings September through May for the 9 a.m. worship service as well as for major church festival days. In addition to weekly anthems and liturgical music (psalm settings, hymn stanzas, etc.), the choir often sings larger-scale works presented in the context of worship. For more information contact Carol Carver.
Sine Nomine Singers
Carol Carver, Director
The Sine Nomine Singers are a group of junior and senior high school girls who sing and lead worship five to six times per year. Practice occurs the week before. The director is Carol Carver, contact Carol with questions.