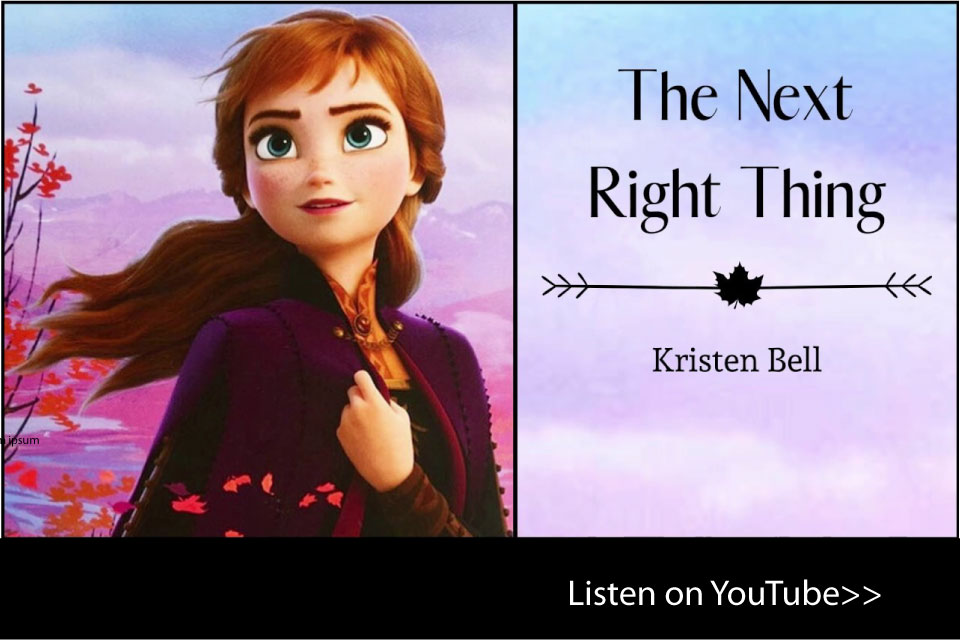 Recently, at our house, Alexa has been fairly overrun by the Frozen 2 soundtrack. It can be pretty annoying and repetitive, but there are a few joys as well.
One of the songs has been resonating with me in these uncertain and unprecedented times.
The song is called "The Next Right Thing." I definitely recommend listening to it and belting it out in your living room, but here is a little snippet:
I won't look too far ahead
It's too much for me to take
But break it down to this next breath, this next step
This next choice is one that I can make
So I'll walk through this night
Stumbling blindly toward the light
And do the next right thing
That sounds like grace to me in this unpredictable future of Covid-19. It can feel overwhelming to look too far ahead.
But each breath. Each decision on behalf of our families and neighbors. Each shopping trip. Each dashed celebration or vacation put on hold. Each family that is trying to make ends meet when doors are closed.
Each stumble blindly toward the light.
In all of it, we can only handle the next right thing.
I don't think God expects any more of us.
Whatever we are doing. Wherever we are sheltering in place.
We love God and we love neighbor, doing the next right thing as Jesus in the world.
As Martin Luther King early coined, "it is always the right time to do the right thing."
God's Peace and Protection during these uncertain times,
Pastor Peter