Tanzania Outreach Mission
The three primary elements of our Tanzania missions include: our Companion Congregation Relationship with the Mwatasi Lutheran Church in the rural high country of the Iringa district; providing Secondary School Scholarships for students from Mwatasi; and the medical ministries of Dr. Mark Jacobson in Arusha. We also maintain involvement with partner organizations in specific projects related to our core missions, such as Iringa Hope (savings and loan, agriculture support), strategic support to the Bomalang'ombe Secondary School, and water projects in Mwatasi. For more information or if you would like a speaker for your event, contact Michele Hermansen by email or phone. Other members of the Tanzania Action Team:  Marlene Harty, John Hodler, Vic Thalacker
A Tanzania mission trip was completed in Fall of 2018. Follow the link below to read a comprehensive mission trip report.
Tanzania Mission Trip 2018 Report 2019-3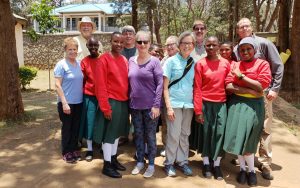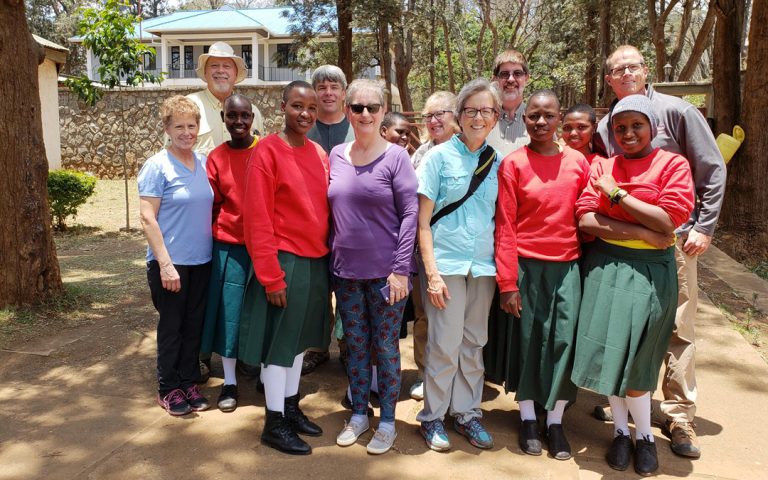 Global Health Ministries
If your small group is looking for an impactful project that can be done with minimal financial investment by people from very young to wise ages, Global Health Ministries (GHM) has ongoing need for rolled bandages which are sent to Lutheran medical facilities around the world. One man in Everly, Iowa has been volunteering for almost 30 years for Global Health, rolling over 42,000 bandages! Groups may also consider assembling and donating hospice kits or newborn kits for a special project. Global Health ships medical equipment and supplies to Africa, Asia, and Central America, including the Arusha Lutheran Medical Center and Ilula Hospital in Tanzania. More information at www.ghm.org. For more information contact Michele Hermansen by email or phone.
Summer Trip for High School
The Outreach Mission Team is partnering with Faith Formation to provide a summer trip for our high school students. Service, relationship building, leadership development, and accompaniment have been identified as key values for all of these experiences.